Archive for July, 2007
July 9th, 2007
Comments off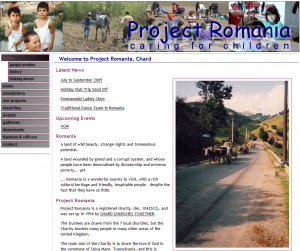 projectromaniachard.org.uk – site for a local charity reaching out to the needs of Romanian children.
July 8th, 2007
Comments off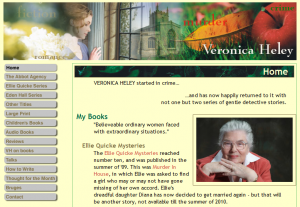 www.veronicaheley.co.uk – an author site covering many of her published works of which she has over sixty.
July 8th, 2007
Comments off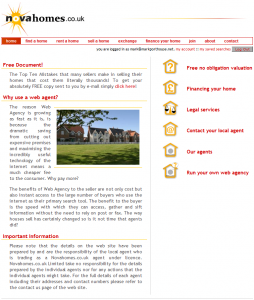 novahomes.co.uk – an estate agency web site for multiple agents. All the properties are held in an online database and are managed directly by the relevant agent. Users can search for properties and register with the site to receive their search results automatically by email. PDF property details documents are automatically constructed from the data in the database.