Visit my famous fuel consumption calculator and converter here. (Ranked 5th on Google for 'fuel consumption converter' – March 2016.)

New! Dobble (Spot It) Symbol List (ranked first on Google for 'Dobble symbol list' and third for 'Spot It symbol list' – Aug 2016).
Welcome to Porthouse Technical Services Limited.
I work to meet a variety of needs from a wide range of customers – whether you need a simple one page site or a more complex site with custom features, managing data or extended graphic design.
Web Design
Contact me to discuss what website you can get for your money – I'm convinced you will be pleasantly surprised!
PC Maintenance and Repair
I am available to customers in the Bideford area, plus I serve numerous customers in the Chard area, from business customers with multiple PCs and servers to individuals. I can help with Windows desktops and laptops and with your phones and tablets. I'm able to come to your location or accept your equipment at my location. Contact me for further information.
Web and Email Hosting
I run my own servers and therefore can provide competitively priced web and email hosting to my customers.
Print
Being able to undertake both web and print design enables your high level business requirements to span both types of media. Text, graphics, photographs and other elements can be efficiently re-purposed. You can deal with one contact to ensure that your cross media efforts have maximum benefit.
Print Books
I have experience in laying out physical books and getting them printed, both conventionally and digitally. From non-fiction with complex layouts to simple narratives, I'm confident that I can meet your needs. My experience started with instruction manuals for a major vacuum cleaner manufacturer, back in the late 1990s.
eBooks
I undertake conversion to eBook formats, specialising in rights protected Kindle eBooks for availability on Amazon.
Photography
Thanks to my photography experience I am able to take photos for you if you do not have your own resources. This can range from product photography to portraits.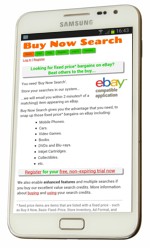 Web Development
I am able to undertake most tasks including Javascript and Flash but specialising in PHP and MySQL database programming to ensure that your projects are able to come to life. An example is my own eBay project: buynowsearch.com
Manage Your Own Site
Do you require a site that you can maintain yourself? Does the content of your site vary on a regular basis? Do you want to avoid paying extra for content updates?
I can provide a site which includes an administrative area so you can change the information on the site. However, a simple alternative is to have me update your site promptly whenever you want it – this can help ensure the integrity of your site for customers less confident about looking after their own site.
Publicising Your Site
Do you want your site to send out automatic emails/notifications when the content updates? Do you want your site to email it's content out to people who visit your site? Then contact me to discuss how you can benefit from email interaction between your site and its visitors.
Search Engine Optimisation (SEO) is a quick and simple way of getting your site a public profile. Avoid the obsolete tricks used for SEO and allow me to focus on the mainstays of your search engine ranking.
Gallery of Work
You can view the My Work section of my blog to see examples of my work.